Posting date:
27 January 2022
The oil and gas industry plays an influential role in the energy market and the global economy. As the world's primary fuel source, firms are constantly looking for skilled workers to keep up with the pressing demands from consumers.
The oil and gas sector is a massive contributor to world GDP and rebounded strongly after the Covid-19 pandemic. The industry is expected to grow over the coming years, and some key developments are driving the sector forward that could pave the way for more oil and gas roles.

If you are planning to embark on a career in the oil and gas industry, it offers several enticing incentives. At TRS Staffing, we are experts in energy and here, we discuss the biggest benefits of working in the oil and gas industry.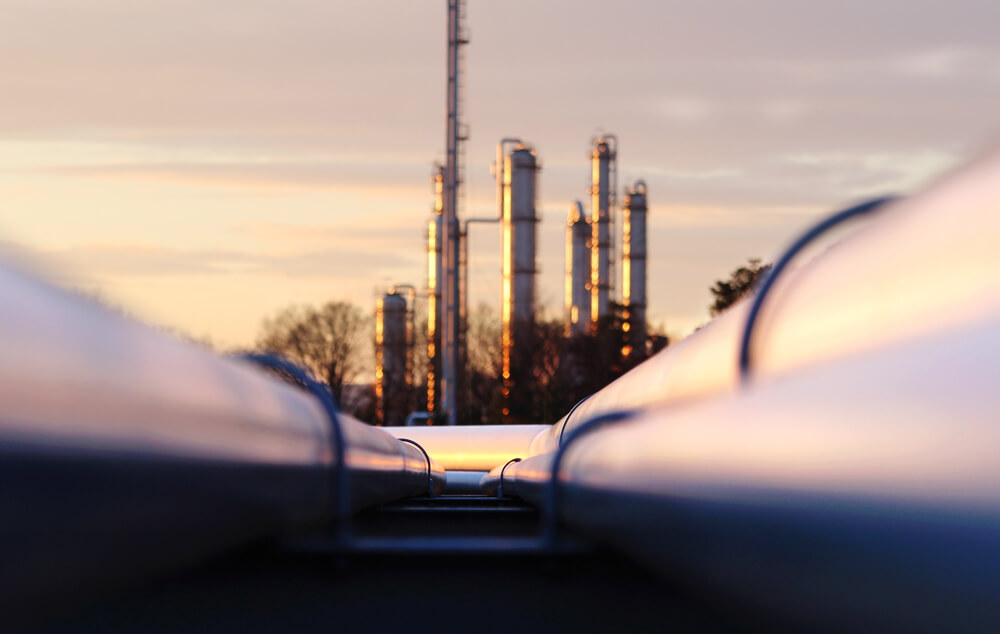 Increasing your skillset for the oil and gas industry
The oil & gas sector is constantly evolving, and advancements in technology and practices are common. As a result, workers are required to keep up with trends by evolving their skillsets and learning a new range of techniques that can help to propel their careers forward.
Skills that are developed in this industry are often very niche, such as petroleum economics, oil and gas exploration management and refinery management. However, while working in oil & gas, you will also evolve your analytical, interpersonal, and management skills. Regardless of the field that you choose within the sector, the oil & gas industry offers a range of training and development opportunities. Due to the ever-present need to retain the best talent, most employers provide detailed training plans for their workers as part of their role.
Enjoy the financial prosperity that comes with working in the oil and gas industry
Although finances aren't the focal point for every individual's aspirations, salaries for the oil & gas sector are typically higher than average. This is a result of a range of factors such as the educational background required, skill shortages, the technical difficulty of roles and more.
Not only are these professions among the highest starting salaries of any sector, but they also become much more lucrative as you progress your career. Technical positions such as chemical engineers, pipeline operators, and field engineers are often in high demand, which increases the starting salary for these roles. In addition, the majority of oil and gas firms offer substantial bonus schemes, and a host of other financial incentives to ensure that they retain the top talent.
Geographic flexibility and opportunities in the oil and gas industry
In addition to the financial benefits that oil and gas roles provide, working in this industry offers the opportunity to work in a range of locations all over the globe. Whether you're interested in working in areas throughout your state, country, continent or more, the oil and gas industry has a role for you.
Although there is a growing interest in sustainability, there is still a substantial demand for supplies of oil and gas throughout the world. Global firms are always on the search for skilled oil and gas workers, therefore if you have the qualifications, your skills will be welcomed in a host of countries. Along with this, the demand for oil engineers and technicians is continuing to grow, with nations such as South Africa making significant steps forward in the energy industry.
Therefore the industry's geographic versatility is set to expand in the coming years and the options to travel will increase over time.
Variety of opportunities
The oil and gas sector is highly diverse and there is a multitude of careers available, each offering a unique challenge. From upstream to downstream, the industry offers an expansive range of opportunities. The industry's vast variety of roles allows you to choose your career path based on your current skills and workplace preferences.
For example, offshore oil rig roles require workers to be outside for the majority of the time; however, there are also a range of jobs that are based in laboratories and offices that are crucial to the progression of the industry.
Find your next oil & gas job with TRS Staffing
TRS Staffing is a leading recruiter that specializes in hiring the best professionals for roles within the oil and gas sector. We have years of experience in connecting businesses with the best talent all over the globe.
We're able to recruit candidates at all levels of seniority and we have an expert understanding of the market. Our specialist recruiters have built great relationships with clients and candidates, and we've provided a quality service ever since we first established it in 1984.
Take a look at our oil and gas jobs today or send your CV to be the first to hear about our latest vacancies.